Pratibha Patil spent Rs 18 crore on her last trip as President, RTI query reveals
Source:
http://timesofindia.indiatimes.com/india/Pratibha-Patil-spent-Rs-18-crore-on-her-last-trip-as-President-RTI-query-reveals/articleshow/18007898.cms
NEW DELHI: Notwithstanding a huge controversy over expenditure on her foreign travels, the then
President Pratibha Patil ran up a bill of Rs 18.08 crore
on her last trip abroad shortly before demitting office, according to official information accessed through RTI.
The chartering of the Air India Boeing 747-400 jumbo for her two-nation trip to South Africa and Seychelles from April 29 to May 8 last year alone cost Rs 16.38 crore, the airline said in an RTI reply.
In addition, an expenditure of Rs 1.46 crore was incurred in Pretoria -- the South African capital. Of this, Rs 71.82 lakh was spent on local stay, 52.33 lakh on transportation and 22.12 lakh on miscellaneous expenditure.
In Durban, an expenditure of Rs 23.55 lakh was incurred. Of this hotel stay alone cost nearly 18 lakh and transportation was Rs 5.27 lakh.
The details about the lodging and other expenditures in South Africa were provided by the Indian Missions in Pretoria and Durban under RTI.
A huge controversy broke out last year when it was revealed that Patil had incurred an expenditure of Rs 205 crore on her 12 foreign trips covering 22 countries across four continents during her five-year term which ended on July 25 last year.
These figures were provided before she undertook the last visit to South Africa and Seychelles.
The
Rashtrapati Bhavan had then defended these visits
terming them "necessary" to deepen bilateral cooperation. The visits were undertaken after careful appraisal and recommendation by the Prime Minister's office and the ministry of external affairs.
Asaram Bapu rants again, calls media 'barking dogs'
Source:
http://www.hindustantimes.com/India-news/NewDelhi/Asaram-Bapu-rants-again-calls-media-barking-dogs/Article1-986670.aspx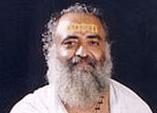 A day after blaming the Delhi gangrape victim for the henious crime, Asaram Bapu justified his comments calling those opposing his views as 'barking dogs'. "The media has created a controversy but what wrong did I say? A man complained to me that his wife fights with him; I told him you can't clap with one hand," he said.
"One dog barked and more dogs (the media) joined in. Dogs will bark but they can't harm an elephant's dignity. I didn't intend to harm anybody; I wish the well being of all.."
The family of 23-year-old Delhi gangrape victim has taken a strong exception to ... (sigh, there is more to read)
Delhi rape victim as guilty as her rapists: Asaram Bapu
Spiritual Guru Asaram Bapu has landed himself in a controversy over his remark that the December 16 Delhi [
Images
] gang-rape victim is as guilty as those responsible for the barbaric sexual assault on her.
"
Only 5-6 people are not the culprits. The victim daughter is as guilty as her rapists. She should have called the culprits' brothers and begged before them to stop. This could have saved her dignity and life. Can one hand clap? I don't think so,
" media reports quoted Asaram Bapu, as saying.
According to media reports, the self-proclaimed godman further said that he is against harsh punishments for the accused, as the law could be mis-utilised.
"We have often seen such laws are made to be mis-utilised. Dowry harassment law is the biggest example," he said.
The spiritual guru's remark comes at a time when the entire nation is mourning the death of the 23-year-old girl who died in a Singapore hospital 13 days later after the heinous crime.
Sonia Gandhi travelled in IAF aircraft 49 times in last 7 years
Source:
http://news.rediff.com/commentary/2013/jan/04/liveupdates.htm
,
http://articles.timesofindia.indiatimes.com/2013-01-04/india/36147762_1_iaf-aircraft-air-travel-iaf-rules
15:50
Sonia travelled in IAF aircraft 49 times in last 7 years:
UPA Chairperson
Sonia Gandhi travelled in Indian Air Force aircraft and helicopters 49 times
in the last seven years which included 23 trips with Prime Minister Manmohan Singh.
Congress General Secretary
Rahul Gandhi also travelled in IAF aircraft and helicopters eight times
in the last three years, according to a reply received under the Right to Information Act.
Both
Sonia Gandhi and Rahul Gandhi are not eligible to travel by IAF aircraft and helicopters
so they have to travel in the company of eligible persons which includes the Prime Minister, the Deputy Prime Minister, the Home Minister and the Defence Minister for official purposes.
For unofficial purposes, only the Prime Minister is eligible
. Other Cabinet ministers can also travel by these aircraft after taking permission of the Prime Minister.
----------
Reads: